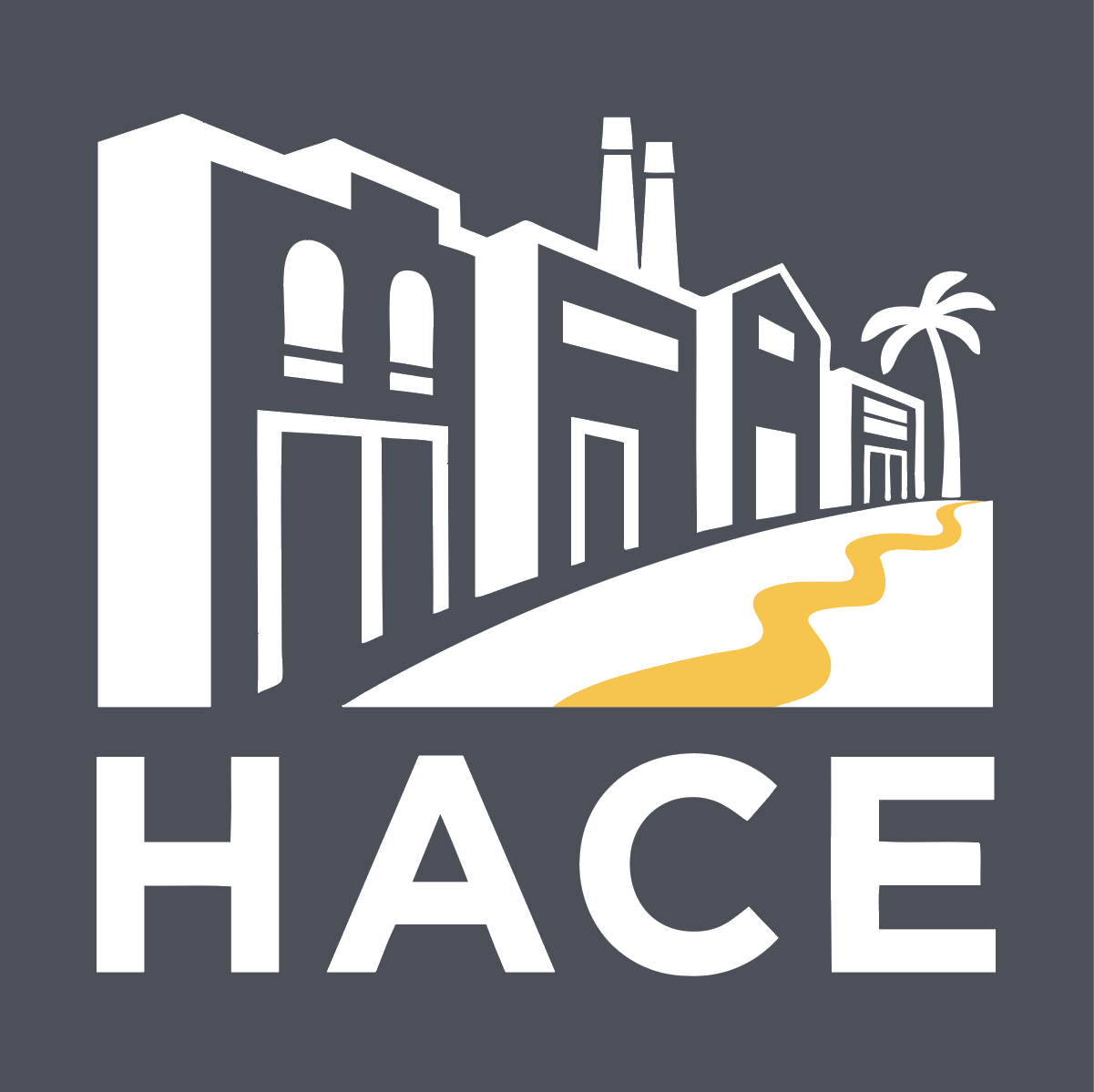 Fiscal Year 2018
Annual Report
President's Letter  |  Programs Overview  |  2018 Highlights
Sadie's New Home  |  Philly Free Streets  |  Passing the Torch
SUPPORTERS  |  TEAM  |  FINANCIAL SUMMARY  |  HACE MANAGEMENT COMPANY
letter from the president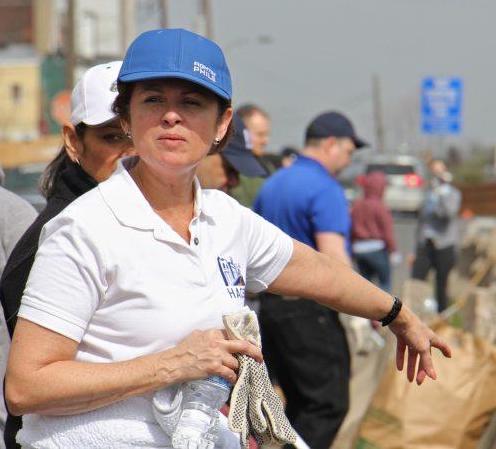 HACE President & CEO Maria Gonzalez directs volunteers during a community work day along the rail-adjacent Gurney Street Trail area.
Completion of this new neighborhood amenity is a clear sign of positive change. HACE will continue to engage neighbors in the expansion phases of the Gurney Street Trail, as well as other projects to implement the Good Lands 2025 Neighborhood Plan.
Dear Friends,
The past year has been one of unprecedented collaboration, incredible gains, and increasing reminders of the ongoing struggle in our communities.
As HACE moves into the second year of our latest neighborhood plan implementation, I am reminded of the many neighbors, business owners, youth, seniors, local groups, and all the Fairhill and St Hugh stakeholders who attended meetings, agreed to be interviewed, answered door-to-door surveys, and ultimately shaped our 2015 planning process. Their guidance, experience and vision for a better future continue to serve as the foundation and road map for our shared work to strengthen our communities.
One of the clearest priorities that came out of the Good Lands 2025 Neighborhood Plan process was the need to address the vacant areas adjacent to the rail line that runs through our neighborhood. Vacancy, blight, crime and the drug trade have plagued this community for over 30 years, with a level of intensity in this area that is difficult to describe. Residents longed to see these areas transformed into safe, clean and attractive neighborhood amenities for all families.
HACE's advocacy work and participation in the Gurney Street Coalition succeeded in focusing the attention of major stakeholders including Conrail, the City of Philadelphia and elected officials to invest collective energies and resources in a comprehensive community cleanup in the summer of 2017 (estimated at over $5 million investment). This collaborative effort has already helped to reduce crime, eliminate El Campamento along the rail line, and most importantly support the community in reclaiming this part of their neighborhood.
Continuing this progress, in 2017 HACE set out to create a new walking trail along Gurney Street, parallel to the sunken viaduct area, as a way to reclaim and positively brand the area. The new "Gurney Street Trail" increases walkability, beautifies the area, and serves as an amenity to the neighborhood. HACE commissioned artist Maria Sanchez to design metal sculptures, installed along the trail fence, that celebrate Latino culture and community pride. Sanchez's sculptures were inspired by the poetry of David Acosta, created collaboratively with local residents to give voice to their concerns and hopes for the future. The newly installed artwork is not only a visual reminder of the progress made this year, it is an example of how art and community building go hand in hand.
I am humbled by what we have been able to accomplish together in such a short period of time and I am excited about the projects and programs to be implemented in the near future as part of the Good Lands 2025 Neighborhood Plan.
Sincerely,
Maria N. Gonzalez
HACE President & CEO
Our Mission-Driven Work
From possibility to actuality.
HACE's mission is to combat community deterioration through economic development initiatives that address commercial revitalization, small business development, job creation, affordable housing, and the provision of supportive services to meet the needs of residents toward re-building the neighborhood's economic base. HACE's goal is to make the Fairhill and St Hugh neighborhoods a place of choice for a mixed-income, ethnically diverse population, and to promote the neighborhood as a center of Latino arts and culture.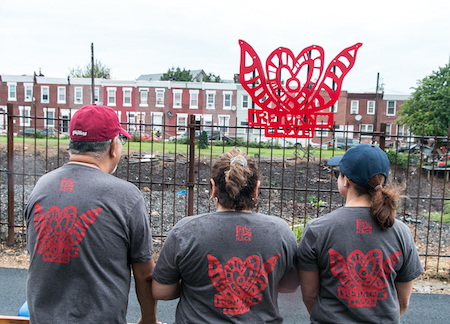 Housing Counseling & Neighborhood Energy Center
Since 1992, HACE has served over 15,000 individuals with foreclosure prevention, pre-purchase education, credit and consumer education, utility payment assistance, assistance with home improvement loans and grants, and countless referrals for low-income clients. HACE is a HUD Certified Housing Counseling Agency since 2004 and offers bilingual counseling options.
HACE's Neighborhood Development Program is responsible for the production of homes, affordable rental units, key commercial and mixed-use property development, and targeted green space improvements. HACE has produced 291 units of rental housing, 50 homeownership units, preserved 77 existing affordable units, and rehabbed 100 vacant properties.
HACE's Main Street Program uses arts and culture to revitalize El Centro de Oro and Front Street commercial corridors, with economic development services via corridor management and cleaning, technical and financial assistance, referrals, coaching for business owners, promotions and business attraction, and convening the local business community.
Neighborhood Advisory Committee (NAC)
Civic engagement is at hte core of HACE's mission. The NAC program develops partnerships with residents and other stakeholders to support quality of life improvements in our community. We work to reduce crime, remove graffiti, mitigate vacancy, clean empty lots, improve public spaces, and increase public green spaces.
HACE helps to identify and coordinate services that are necessary for neighborhood seniors to continue living independently and safely in their own homes. Services include coordination with area health care services and prevention programs; menu of social services referrals and coordination; education, recreation, and inter-generational volunteer opportunities.
New this year, the Livability Academy is an 8-week program for residents to learn from experts and apply SafeGrowth and Crime Prevention Through Environmental Design (CPTED) principles to design and implement projects that address self-identified neighborhood priorities. This year, residents worked together to organize a huge neighborhood cleanup.
2018 Highlights
L I V A B I L I T Y   A C A D E M Y
HACE launched its new "Livability Academy" and graduated its first cohort of 25 resident leaders. The cohort worked on self-selected CPTED-based projects including neighborhood beautification, encampments, and youth opportunities.
L E H I G H   P A R K   A P A R T M E N T S
HACE has successfully completed the rehabilitation and renovation of 74 units of affordable housing, preserving these rental units for low-income area families. The project represents $12,447,679 in public and private investment.
P L A Z A A L L E G H E N Y
Previously a junk yard, Plaza Allegheny is HACE's new 85,000 square foot, 10 acre, and six building retail shopping center. The $16 million project is bringing 140 new jobs to the neighborhood, as well as needed goods and services.
C A S A   I N D I A N A   I N   P R E – D E V E L O P M E N T
This new construction 50-unit building will be designed specifically for the needs of low-income physically disabled and aging residents. This year, funding is finally in place for this $12 million project, and HACE looks forward to ground breaking soon!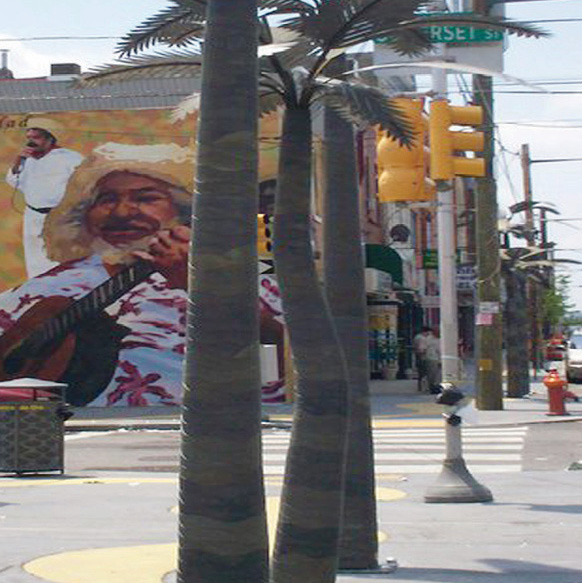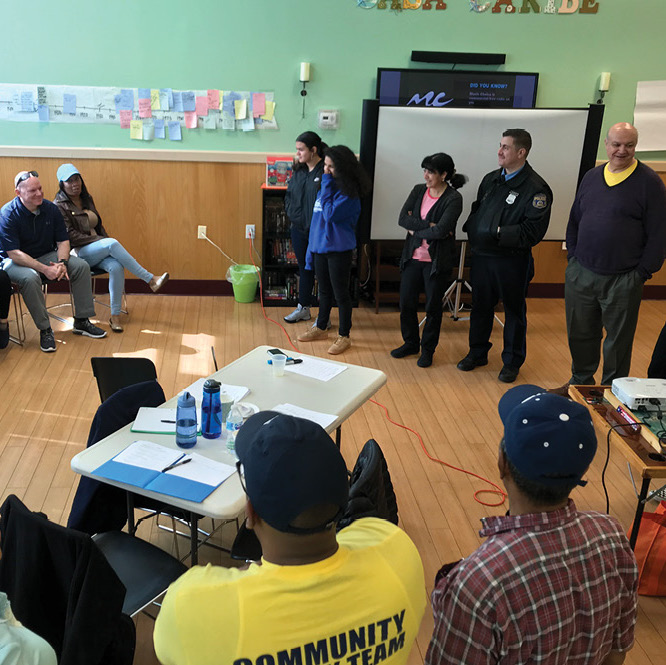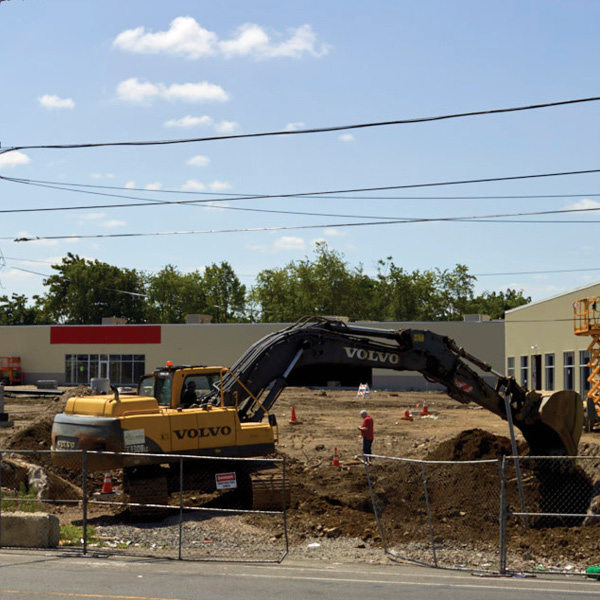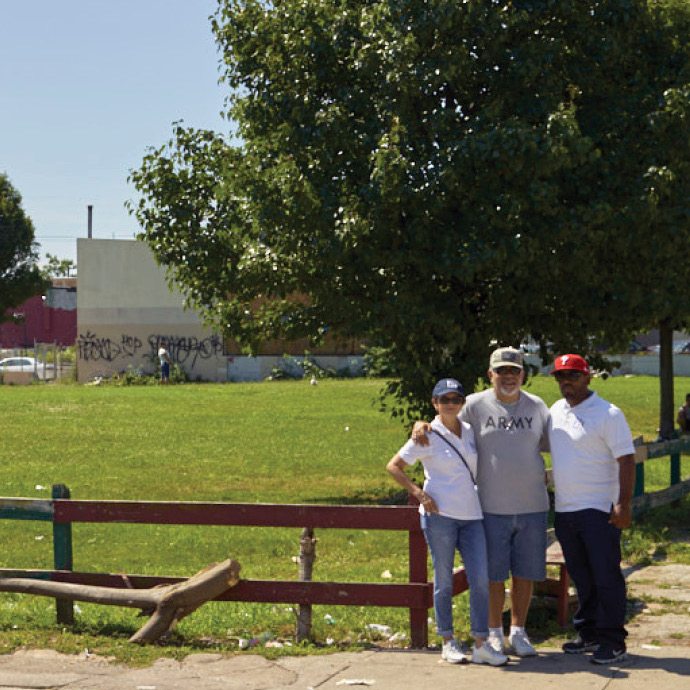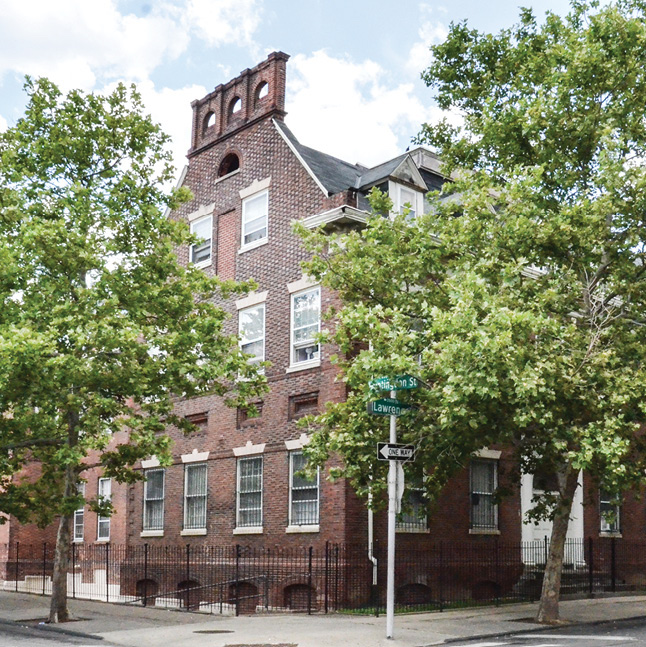 Previous
Next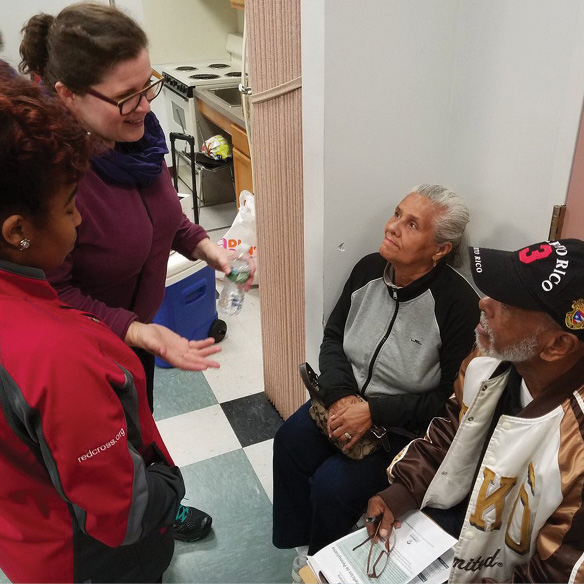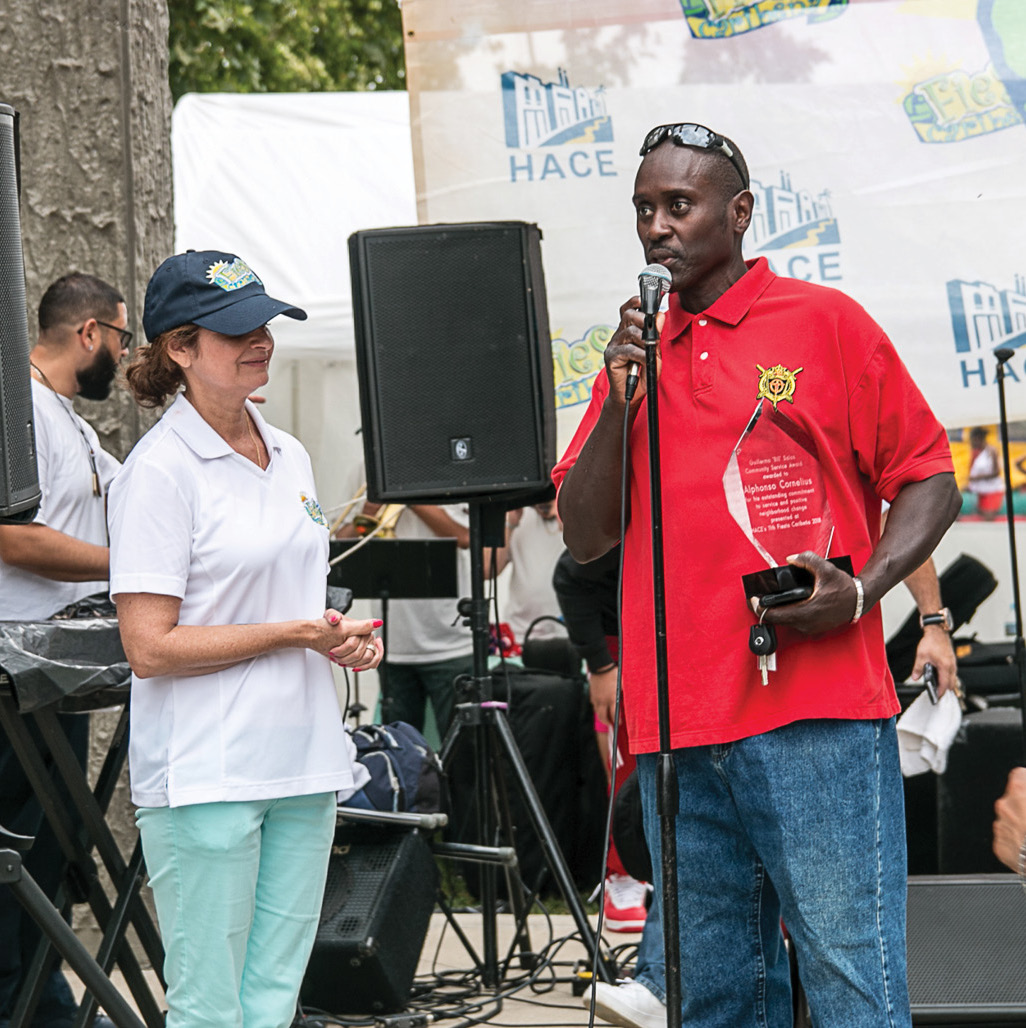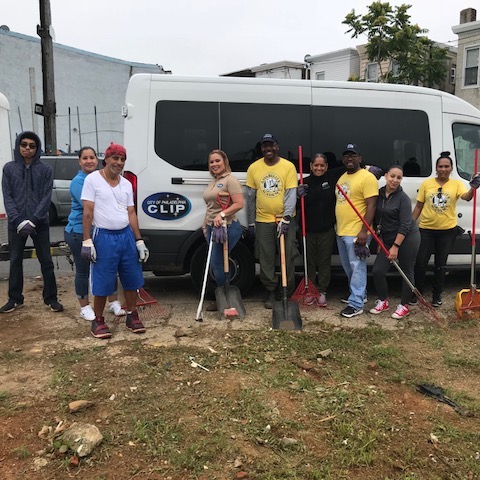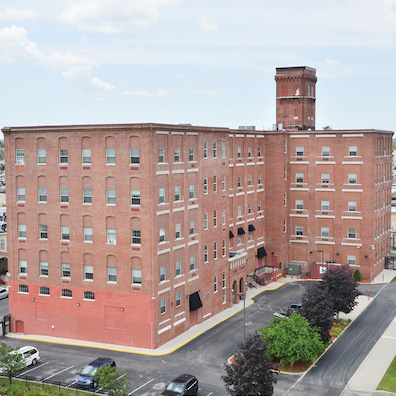 Previous
Next
A N O T H E R   F A N T A S T I C   F I E S T A   C A R I B E Ñ A
2017 marked HACE's 11th annual Fiesta Caribeña community celebration. This year's event featured salsa dancing, a Brazilian dance group, live salsa and merengue music, and family activities. Over 2,000 neighbors and visitors attended.
C A R I B E   T O W E R S   W E L C O M E S   A L L   A M E R I C A N   H O M E   C A R E
This year, HACE's first commercial tenant moved into the first floor of the Caribe Towers development, making this HACE's first mixed use property. All American Home Care is a long-term neighborhood business that HACE is happy to support.
H E L P I N G   D I S P L A C E D   F A M I L I E S   A F T E R   H U R R I C A N E   M A R I A
Following Hurricane Maria in Puerto Rico, HACE offered its office as a FEMA Disaster Assistance Services Center. Emergency personnel provided disaster relief services to over 500 families, while HACE's staff assisted with housing support.
H A C E   C R E D I T   A C A D E M Y
HACE offered a series of courses, free of charge, to help individuals improve their credit. Participants receive a full credit report, one on one session with a credit counselor, and an opportunity for an HACE secured credit card to build credit.
VIADUCT CLEAN-UP
The most significant cleanup in Fairhill's history, this action from the City of Philadelphia and Conrail was intended to revert years of disinvestment and drug trafficking in the areas adjacent to the rail line. HACE, along with many other neighborhood stakeholders, provided guidance and advocacy via the Gurney Street Coalition, culminating in this $5 million investment. The cleanup cleared 2,700 tons of debris, including an estimated 500,000 syringes. HACE continues to work with Conrail and Impact Services to maintain and transform the areas surrounding the viaduct.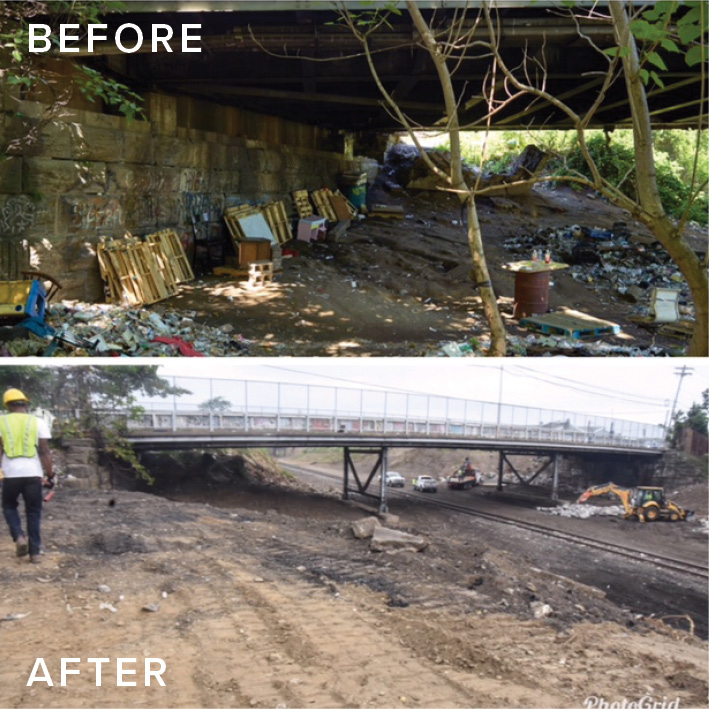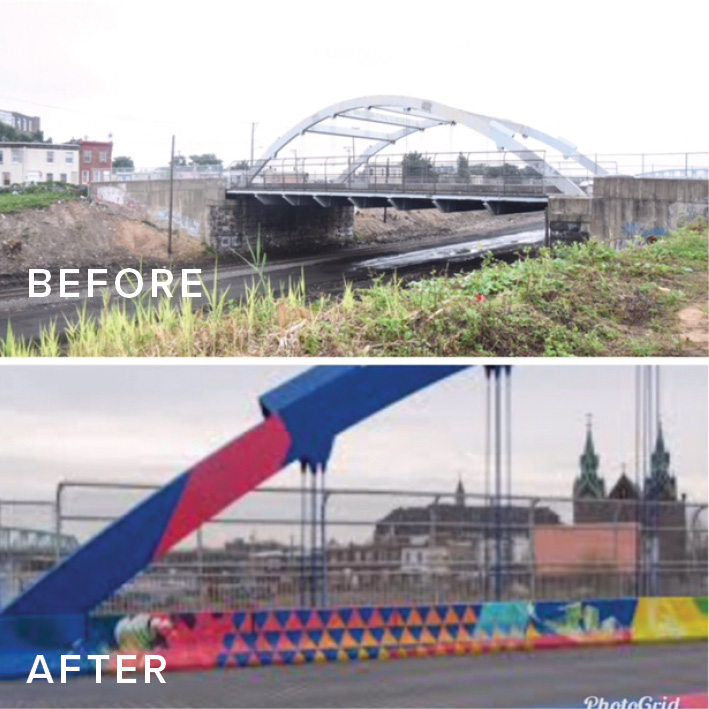 B STREET BRIDGE
HACE and Impact Services partnered to commission a mural on the B Street Bridge, designed and painted by artist Calo Rosa. Rosa worked with the Mural Arts' Youth Violence Reduction Partnership Guild to install the artwork. The bridge painting followed close on the heels of the rail viaduct clean-out, and was a major first step toward building the Gurney Street Trail, serving as a bright, visual cue of change and improvement in the neighborhood, and new connections along and across the viaduct. HACE plans to work with Impact and Mural Arts to address the remaining viaduct crossings.
GURNEY STREET TRAIL
Once known for heavy drug activity, prostitution, crime, and trash dumping, the block of Gurney Street between A and B Streets is now transformed into a walkable and bikeable trail serving neighborhood residents. The block features public metal artwork from renowned artist Marta Sanchez, based on poetry from poet David Acosta that incorporated a community driven process, with area seniors and children developing the poetry that now illustrates the first block of the trail. HACE engaged the artists, stabilized and prepared the site, and now plans to extend the trail to Front Street this year.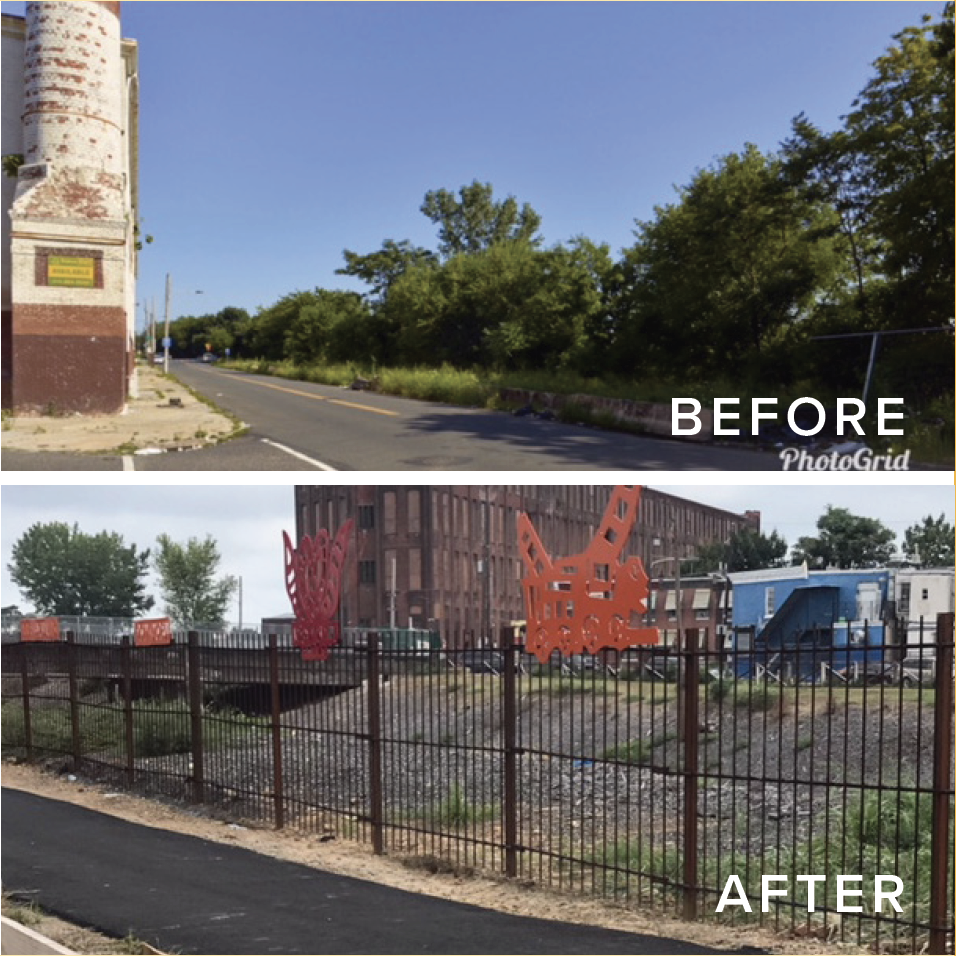 181
Foreclosures prevented
477
Families received energy assistance
74
Affordable units preserved
4.5
Tons of trash removed
Sadie's New Home
HACE is making the "American dream" a reality

in the Fairhill & St Hugh Neighborhoods.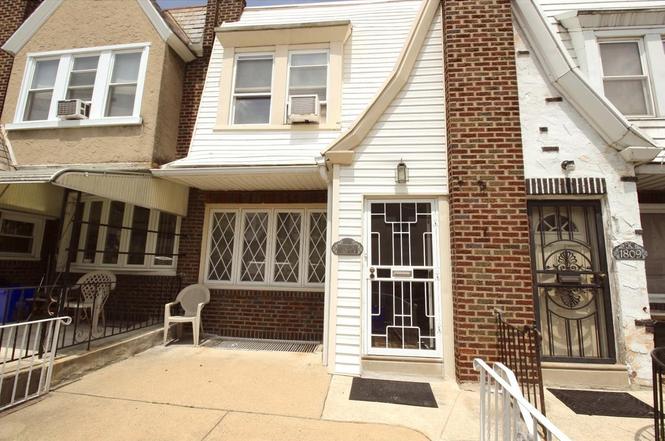 Sadie Lomax Blair originally came to HACE for housing counseling services in 2012, seeking some help with budgeting and utility assistance. She continued to return to HACE for more intensive credit counseling over the next few years. While the "American Dream" of owning her own home one day often felt impossible, she continued to work with her housing counselor and followed the necessary steps to improve her credit history.
And her hard work and persistence paid off!
Sadie was officially credit-ready and savings-ready to purchase her first home by the middle of 2017, and her dream of becoming a homeowner became reality just a couple of months later, in November, with a little help from some funding resources that HACE was able to connect her with – Project Reinvest funding and a grant from DHCD (Philadelphia's Department of Housing & Community Development) provided $11,000 toward Sadie's homeownership goals. And the assistance and resources didn't end the day she got the key for her new home. Sadie has continued to return to HACE for ongoing support that makes homeownership manageable – such as applying to the homestead exemption program to save on her real estate taxes.
Contact HACE today for services and assistance that will help you reach your goals!
Philly Free Streets &

HACE's Main Street
Last October, "Philly Fun Streets" came to El Centro de Oro.
HACE's Main Street Program worked with the Mayor's office to bring this people-powered initiative to the commercial corridor on 5th Street, temporarily closing the streets to cars and inviting neighbors and visitors to walk, bike, and play. The closure stretched from 3rd and Race to 5th and Indiana, and brought hundreds of people to visit El Centro de Oro.
Peter Watts from Watts Fitness Studio conducted a Zumba class that got everyone moving to the beats at 5th & Indiana.
As part of the Philly Free Streets event, a mural was painted at Bohio Restaurant, a local eatery that has served the community for over 5 years located at the corner of 5th and Somerset Streets. The artistic design painted on the building consists of a Ceiba tree and other traditional symbols of the Puerto Rican Tainos people. This mural helped to restore the building facade at no cost to the owner, and helps to further brand El Centro de Oro as a cultural destination.
Even the seniors got into gear with a walkathon organized by HACE Management Company from Somerset Villas and the Caribe Development Zone to 5th and Lehigh.
Philly Free Streets is just one example of the kinds of promotions, events, activities and resources HACE's Main Street Program regularly offers to businesses, residents, and visitors along the neighborhood's commercial corridors.
1,985
Bags of trash collected
15
New corridor businesses
135
New jobs created
Passing the Torch
Building a lasting legacy on N. Lee Street of community building and homeownership
When HACE's NAC (Neighborhood Advisory Committee) Program was searching for its first group of resident leaders for Team NAS (Neighborhood Advisory Subcommittee), they knew right away that Pastor Jason Holt would be a great fit. A neighborhood resident for the past 17 years, Jason believes in HACE's work to promote homeownership, provide affordable homes, and build relationships with neighborhood residents, saying "We felt your footprint all over the neighborhood." Jason is also a pastor at Urban Hope Community Church.
"Relationships are key," says Jason, "If you want to change someone's life, be their neighbor."
That's why 11 years ago, Jason, his wife Christy, and their five children moved into a home on N. Lee Street that they had purchased through HACE. The family believes in the strength of connecting with neighbors to benefit the whole community. In addition to his work with Urban Hope, Jason also volunteered his time, energy and knowledge through Team NAS, along with nine other volunteer leaders.
So, it was bittersweet when in August, Jason was accepted into a program in Chicago where he will build skills for faith-based community work. As his family prepared for the move, they wanted to pass their legacy of homeownership and community building to another family who had never owned a home before. And they knew the perfect couple. Angie and Orlando Gonzalez had been connected to the Holt family for many years; Jason officiated their wedding, following a 24-year-long relationship, and helped to advise and support them as they worked to increase their stability.
This new transition to homeownership is a blessing to Angie and her family. As a 44-year-old who has been renting since 18, this new home is changing her life. It also holds a special place in the heart of the entire block, due to the efforts of the Holt family to connect with and support their neighbors. Orlando Gonzalez fully plans to continue the Holts' work, saying "through this experience that is new to us, we can go on to help someone else."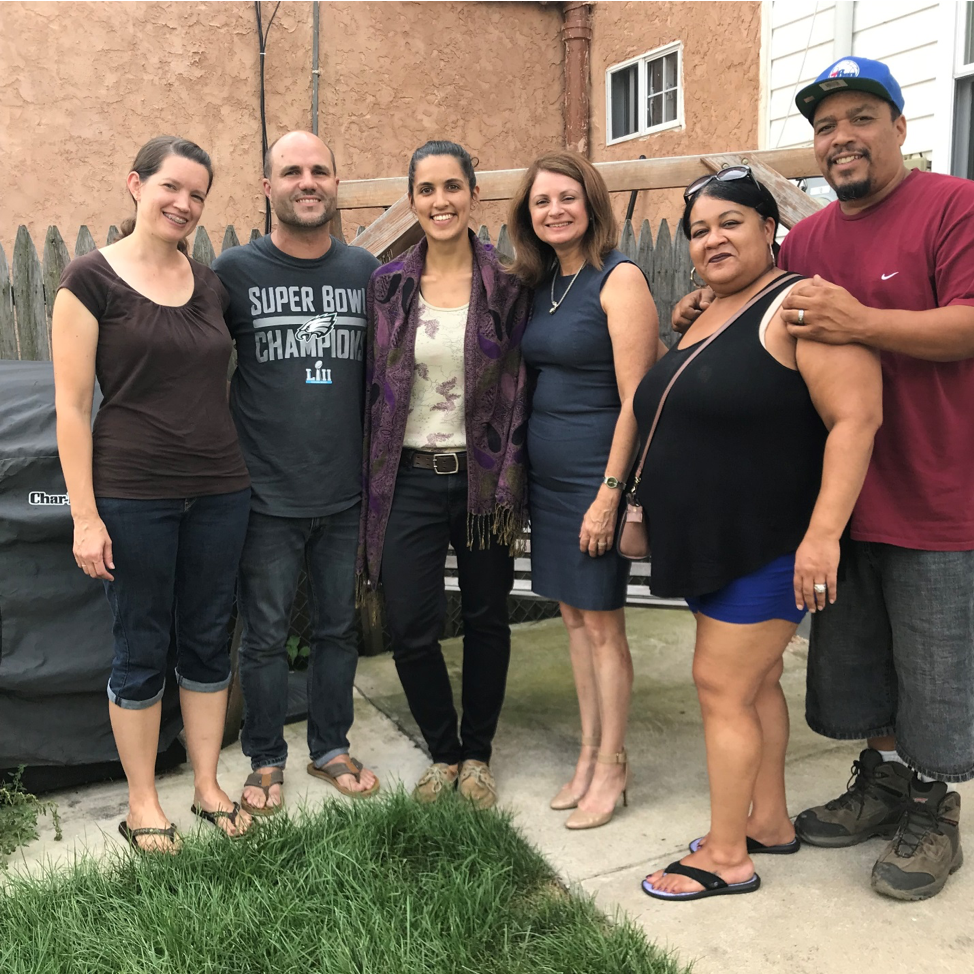 Looking to the future, Angie says, "I'm excited about the opportunity to be in our forever home, in the community that I was born and raised in. I want to stay here and I want to make it better."
65
New homeowners assisted
$98,000
Leveraged down-payment assistance
321
Households received utility grants
$165,576
Leveraged in utility assistance
585
Households received housing counseling
Thank you to our supporters!
City of Philadelphia Commerce Department
City of Philadelphia Division of Housing & Community Development
City of Philadelphia Managing Directors Office
Conrail
Energy Coordinating Agency
Falasca Mechanical, Inc.
PA Department of Community & Economic Development
Philadelphia Foundation
Philadelphia LISC
Unified Door & Hardware Group LLC
U.S. Department of Housing & Urban Development (HUD)
Wells Fargo Regional Foundation
You can make a difference for the Fairhill & St Hugh neighborhoods by supporting HACE's work:
Great Teamwork!
HACE's staff and board deliver consistent results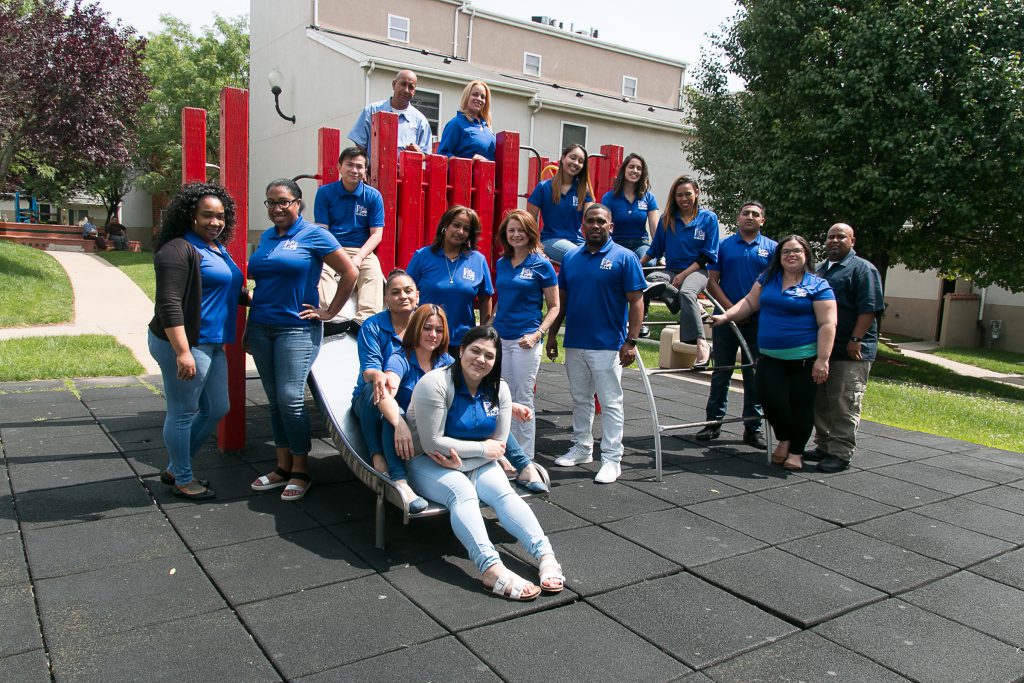 Board of Directors
Maria N. Gonzalez
HACE President & CEO
Mike Garcia
Chairman of the Board
 Vice President Mortgage Sales Manager, Customers Bank
Rafael A. Porrata-Doria, Jr., Esq.
Vice Chairman
Professor of Law, Temple University
Ernest E. Jones, Esq.
Treasurer/Secretary
Consultant
Felicia Miranda
Community Resident
Gina Chapman
Director, Mercy Life-Hancock Center
Lynette Santiago Lorenze, Esq.

Eric Martinez
Santander Bank
Staff Members
Maria N. Gonzalez
HACE President & CEO
Harry Tapia
Director of Operations

Chirag Amin
Bookkeeper
Ruth Arias
Assistant Business District Manager
Michelle Figueroa
Bookkeeper
Amanda Garayua
Senior Housing Specialist
Andrea Lewis
Housing Specialist
Luz Lugo
Senior Housing Specialist
Stasia Monteiro
Director, NAC Program
Elizabeth Matthews
Livability Academy Coordinator

Victor Montalvo
Cleaning Crew
Irayma Olivencia
Business District Manager
Jacqueline Pagan
Energy Counselor
Ludmilada Pitter
Staff Accountant
Aida Ponce
Administrative Assistant
Norberto Prieto
Cleaning Crew
Diana Sanchez
Network of Care Program Manager
Bianca Santiago
Housing Administrator
Financial Summary
HACE Management Company
A pioneer in nonprofit property management
HACE realized the importance of positioning itself to assume
the responsibilities of managing its own properties, and established the HACE
Management Company (HMC) in 1997 as the first non-profit property management
company in the region. HMC is a pioneer in providing quality property
management services to our largely Latino constituency.
HMC currently manages 406 units of affordable housing and
58,700 square feet of commercial space. As a direct result, twenty (20) jobs
have been created in property management with more anticipated.
Maintaining open and direct lines of communication with
residents is crucial to the success of any property management company and
remains a key component of HMC's operating policy. HMC prides itself on being
accessible to its residents.
Available Services
Resident/Commercial Tenant Selection
Rent Collection
File Management
Processing Repair/Service Orders
Site Maintenance Supervision
Resident & Commercial Tenant Liaison
Contractor Liaison
HMC Supervisory Level Capabilities
Preparation of Owners' Reports
Compliance Reporting
Supervision of Social Service Programs
Billing Review
Annual Budget Preparation
Processing Lease Terminations and Infractions
Management Company Advocate and Representative
Outside Agency Liaison

Department of Housing & Urban Development (HUD)
Philadelphia Housing Authority (PHA)
Pennsylvania Housing & Finance Agency (PHFA)
Equity Investor Compliance
Compliance with all Fair Housing laws and requirements
For more information, please contact:
David Gonzalez
President/Property Manager
167 W Allegheny Ave
Philadelphia, PA 19140
(215) 423-3070
HACE Management Company – 2018 Year in Review
Hurricane Maria brought total devastation to the island of Puerto Rico, leaving one million inhabitants desperate to find food, shelter, medicine and other necessities. As a result of this humanitarian crisis, many families lost everything and many traveled to Philadelphia hoping to start a new life. To support these families, HACE hosted a Disaster Relief Assistance Services Center for the City of Philadelphia's Office of Emergency Management at our Main Office. Over the course of several weeks, the Center provided more than 500 displaced families with disaster relief services. HACE's Housing Counseling Department assisted with housing and emergency relief support.
HACE Management Company, a leader in providing affordable rental housing in Eastern North Philadelphia, secured exceptions from the U.S. Department of Housing and Urban Development and the Pennsylvania Housing Finance Agency to give priority to families displaced by Hurricane Maria. As a result, HACE Management Company was able to provide permanent affordable rental housing to 7 families at HACE's multifamily developments located in Eastern North Philadelphia.
Housing affordability is at the core of HACE Management Company's operations. We focus on housing preservation and energy efficiency to assure long term affordability in our neighborhoods. ENERGY STAR certified buildings save energy, save money, and help protect the environment by generating fewer greenhouse gas emissions than typical buildings. To be certified as ENERGY STAR, a building must meet strict energy performance standards set by the EPA.
Specifically, to be eligible for ENERGY STAR certification, a building must earn an ENERGY STAR score of 75 or higher, indicating that it performs better than at least 75 percent of similar buildings nationwide. The ENERGY STAR score accounts for differences in operating conditions, regional weather data, and other important considerations.
As part of this process, HMC conducted energy audits at three of HACE's multifamily housing developments for seniors and embarked on the replacement of lighting fixtures throughout the properties. This capital investment of $75,000 was made possible with support from PECO/Exelon. After the retrofits were finalized, HMC applied to the EPA for certification under the program, and received ENERGY STAR certification for these three housing developments.
As a person ages, their ability to hear high-pitched sounds decreases. Research from NFPA Research Foundation showed that older adults are less likely to respond to alarms with strobe lights. HMC has found that older adults with mild to severe hearing loss can benefit from using a vibrating device placed under the pillow that is activated by a smoke alarm. As our resident population ages, we need to adapt and respond to their needs to assure that they maintain their independence in a safe home environment.
In partnership with the Fire Department of the City of Philadelphia, all smoke detectors (located in the bedroom) of our affordable rental housing developments for seniors serving 210 households have been replaced with new devices that also have a vibrating device to place under the pillow. This $40,000 investment was made possible with support from the Philadelphia Fire Department.
HACE Management Company (HMC) recognizes the need to develop a comprehensive resident services plan for our affordable housing developments for seniors that coordinates and accesses a range of services that will allow our residents to age in place with good quality of life for as long as possible. We also understand that despite the many services provided to seniors by several organizations in the city, the current delivery system remains a confusing patchwork. This is particularly true for our Spanish-speaking elders who, preferring to seek help from familiar people and institutions and confused by a maze of procedures, often forego much needed services from places outside their neighborhood. If an elder needs more than one service, a layer of complexity is added. The Resident Services Programs for HACE's three senior rental housing developments (Case Caribe, Caribe Towers, and Somerset Villas) aim to support the residents to help them age in place.
The Resident Services Coordinators assist residents to complete the paperwork necessary to access services, advocate on their behalf, and act as a communications link between residents and outside agencies, when necessary. The on-site Resident Services Coordinators work with residents, families, and community volunteers to distribute information about services available on and off site, determine on an individual basis sources of funding for services required by residents and assist residents to access appropriate services.
During the 2017-2018 fiscal year, HACE Management Company hosted various activities to connect residents to resources to help them remain independent and to reduce isolation. These included:
Philly Free Streets
Mural Arts design projects
On the Table roundtable discussions
Poetry as part of the Gurney Street Trail Art Powered Place project
Health Screenings & Education
Farmers' Market
After the Storm: A New Home in Philadelphia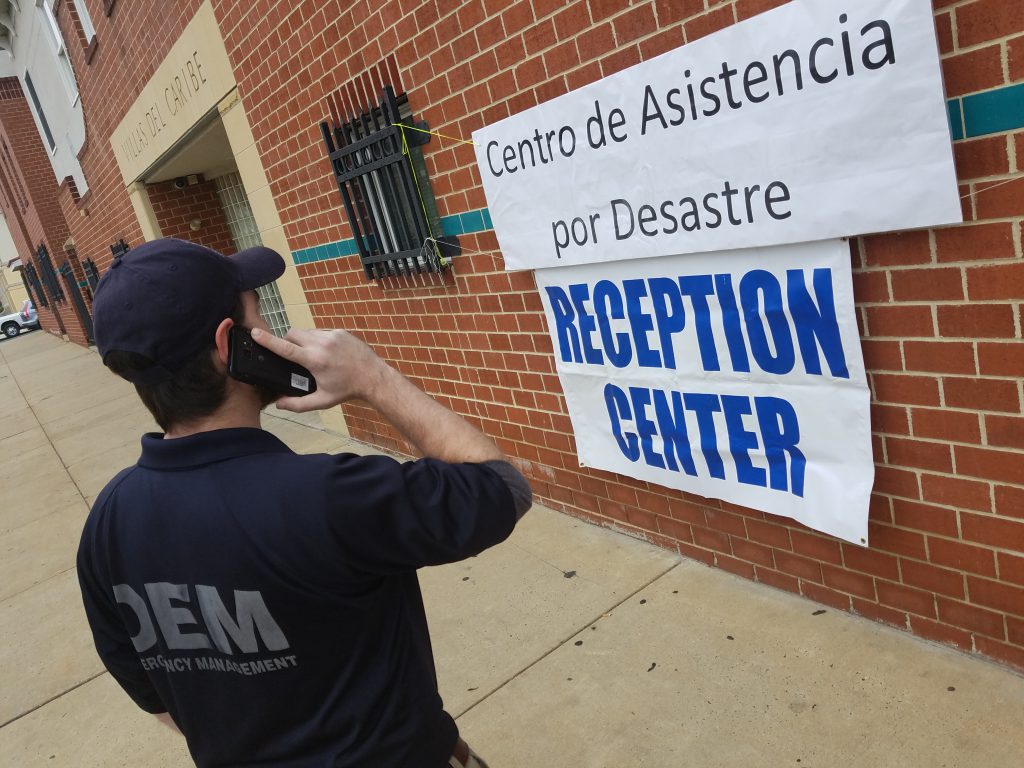 Mr. Christopher Escobar came to Philadelphia from Puerto Rico after Hurricane Maria hit the island with record winds and rain. Mr. Escobar arrived in Philadelphia with his three children and with few personal belongings, meeting a new city with no familial support or connections. Mr. Escobar came to HACE's FEMA Emergency Center and was assisted with his housing application for a new home at HACE's Lehigh Park Apartments, which was in the final stages of rehabilitation with support from the PA Housing Finance Agency Low-Income Housing Tax Credit Program and the Philadelphia Authority's Rental Demonstration Program.
Mr. Escobar was able to move in with his children to a newly renovated affordable apartment. "I am very grateful to HACE, the Philadelphia Housing Authority, and all individuals at FEMA who provided me with support and guidance to create a new home for my family in Philadelphia," said Mr. Escobar. HACE was able to facilitate the family's move into Lehigh Park by obtaining a special exemption from HUD allowing the organization to prioritize families displaced by Hurricane Maria.